We create moving images that react to music. 
I

n search of something striking for your upcoming party, location or event?
We can turn your request into a visual experience with our very own visual equipment made for events, concerts and video light shows.
We are experts in:
Projection Design, VJ Performance & Content Creation
Our clientele ranges from musicians, fellow artists and art directors to stage and festival organisations, cultural institutions, towns and event agencies.
for buildings and (art) objects.
Do you wish to turn your request into a visual experience? Allow the customer to personalise the location themselves. For each project, we project moving images into any space and onto any surface.
Do you want something unique?
View some examples here of projections onto art, objects and architecture.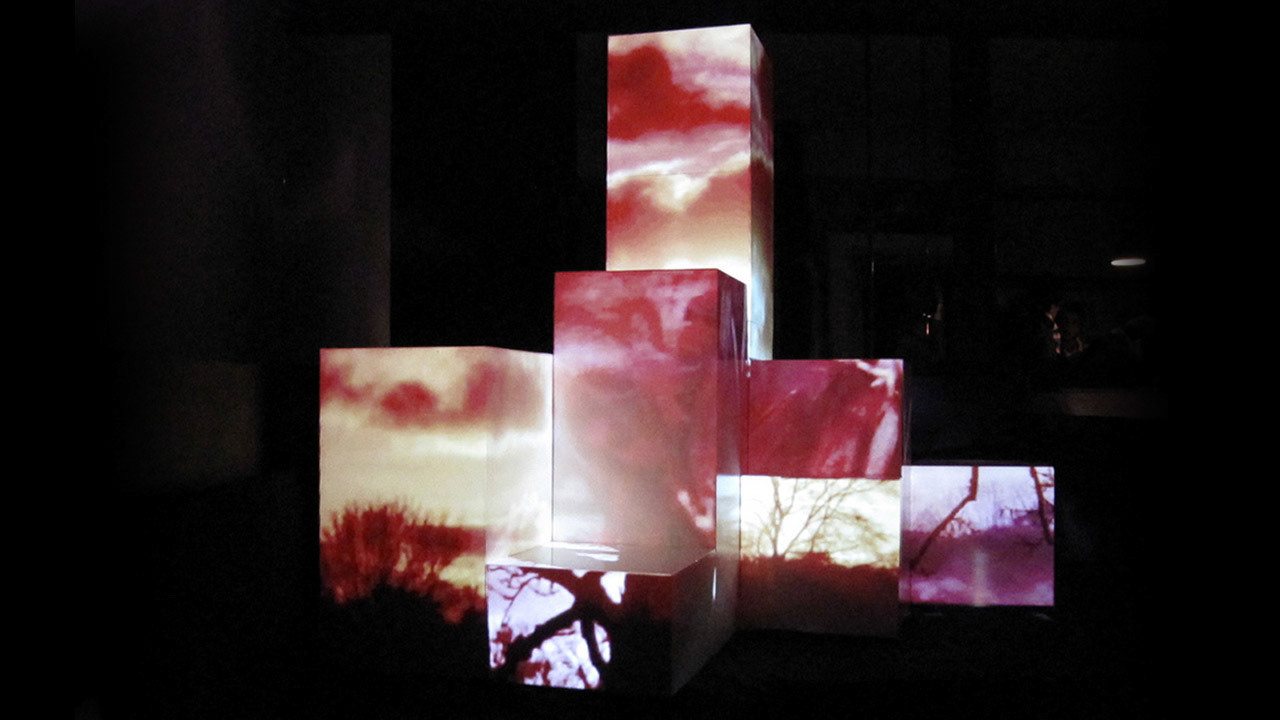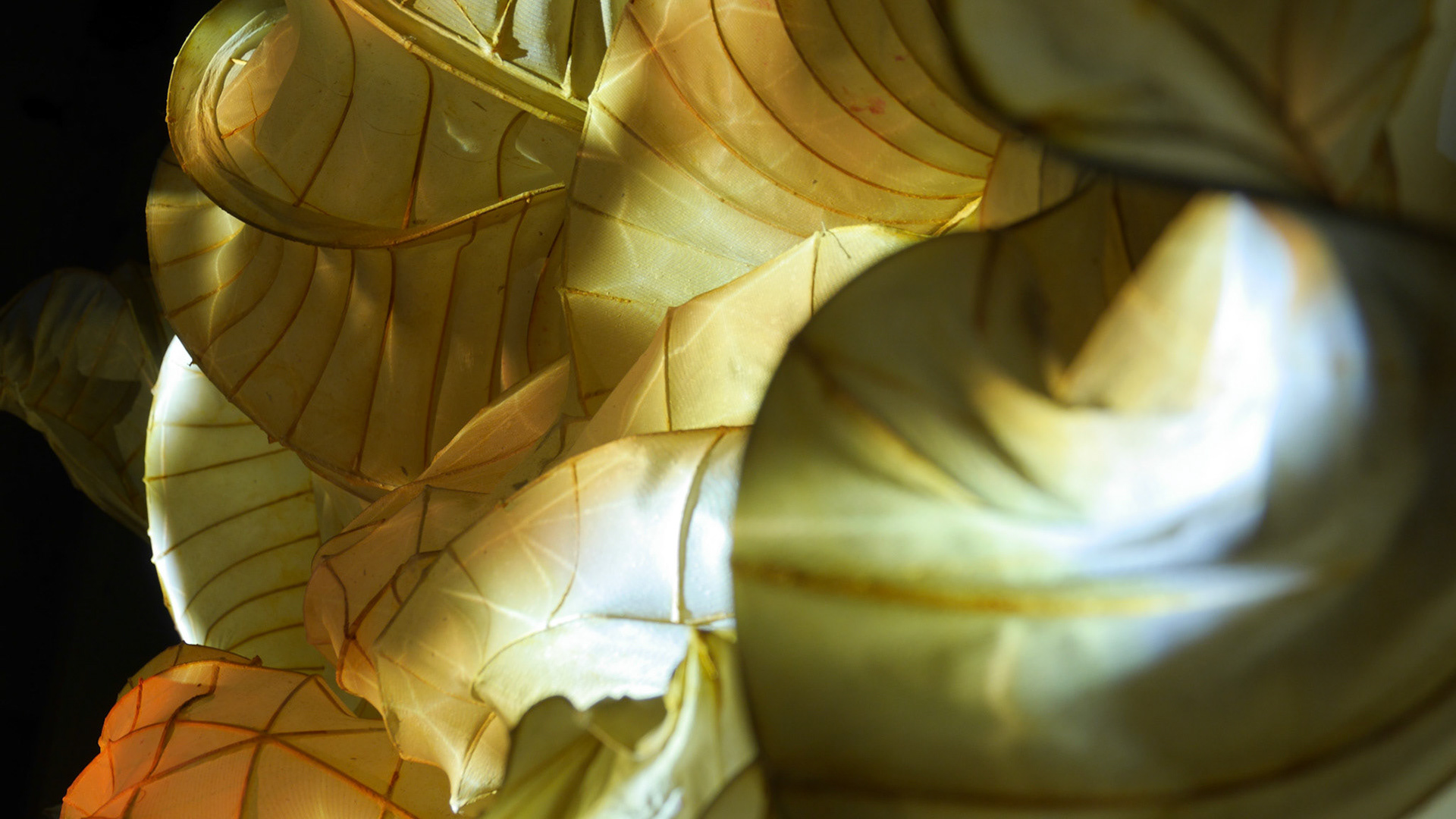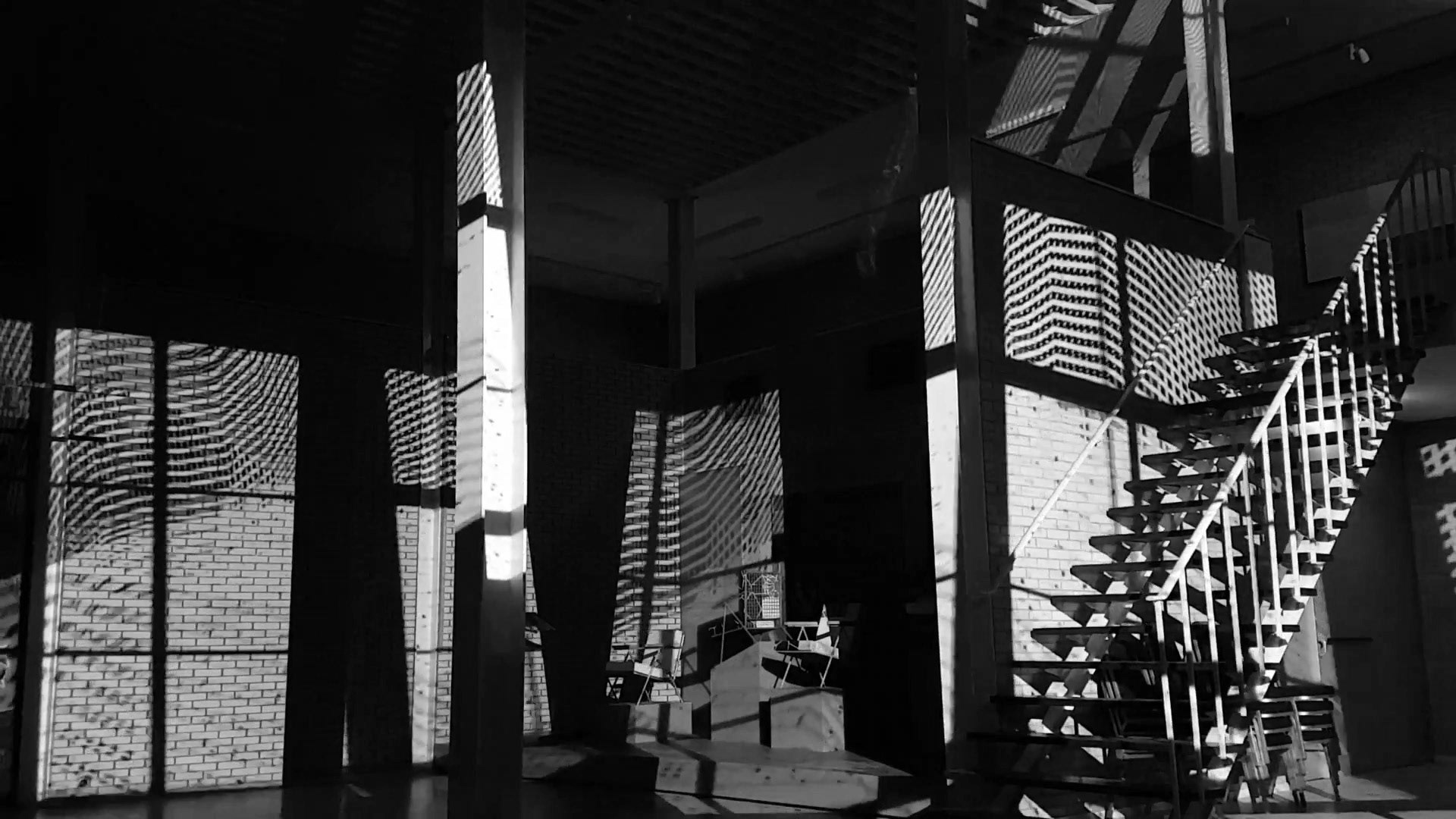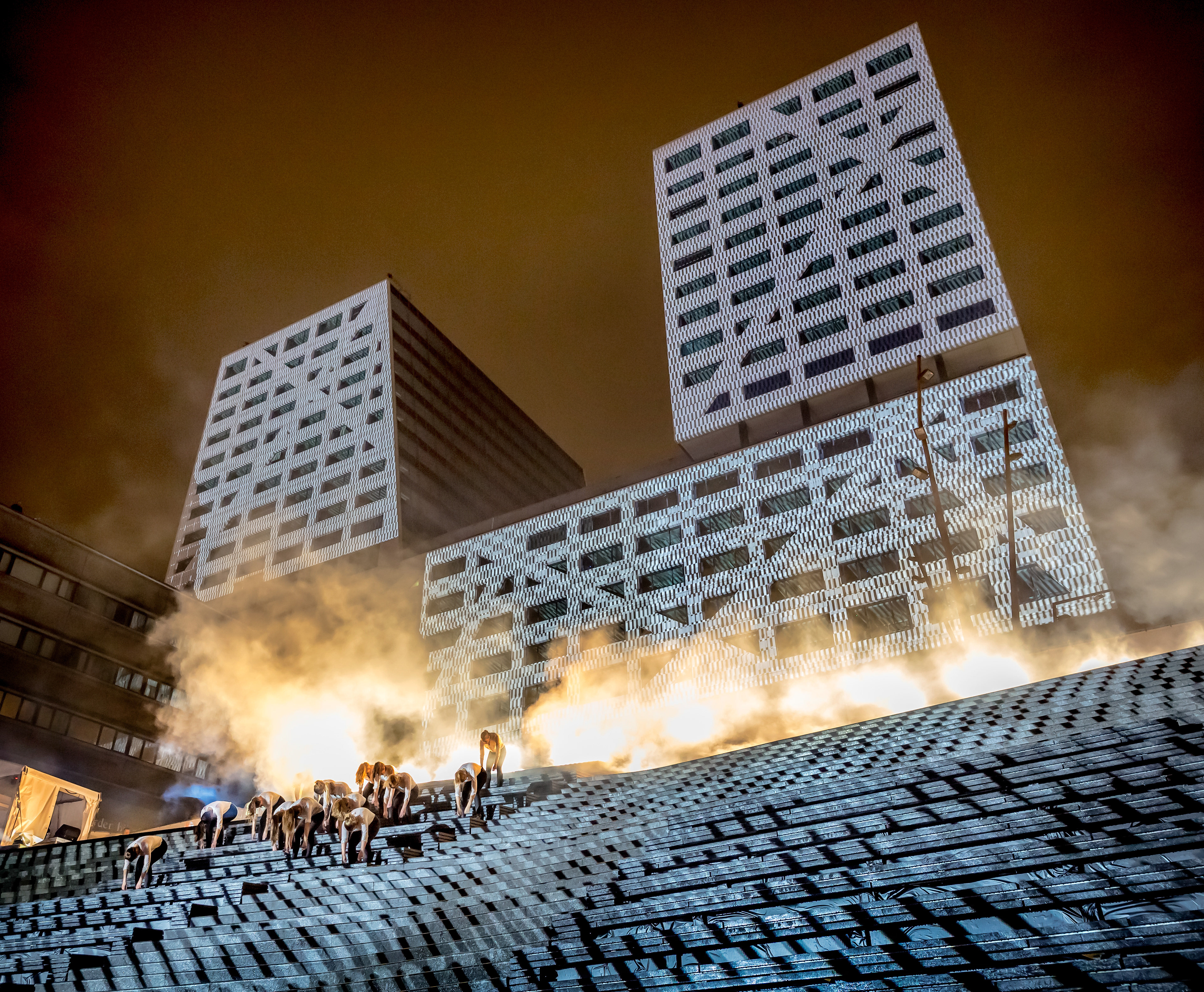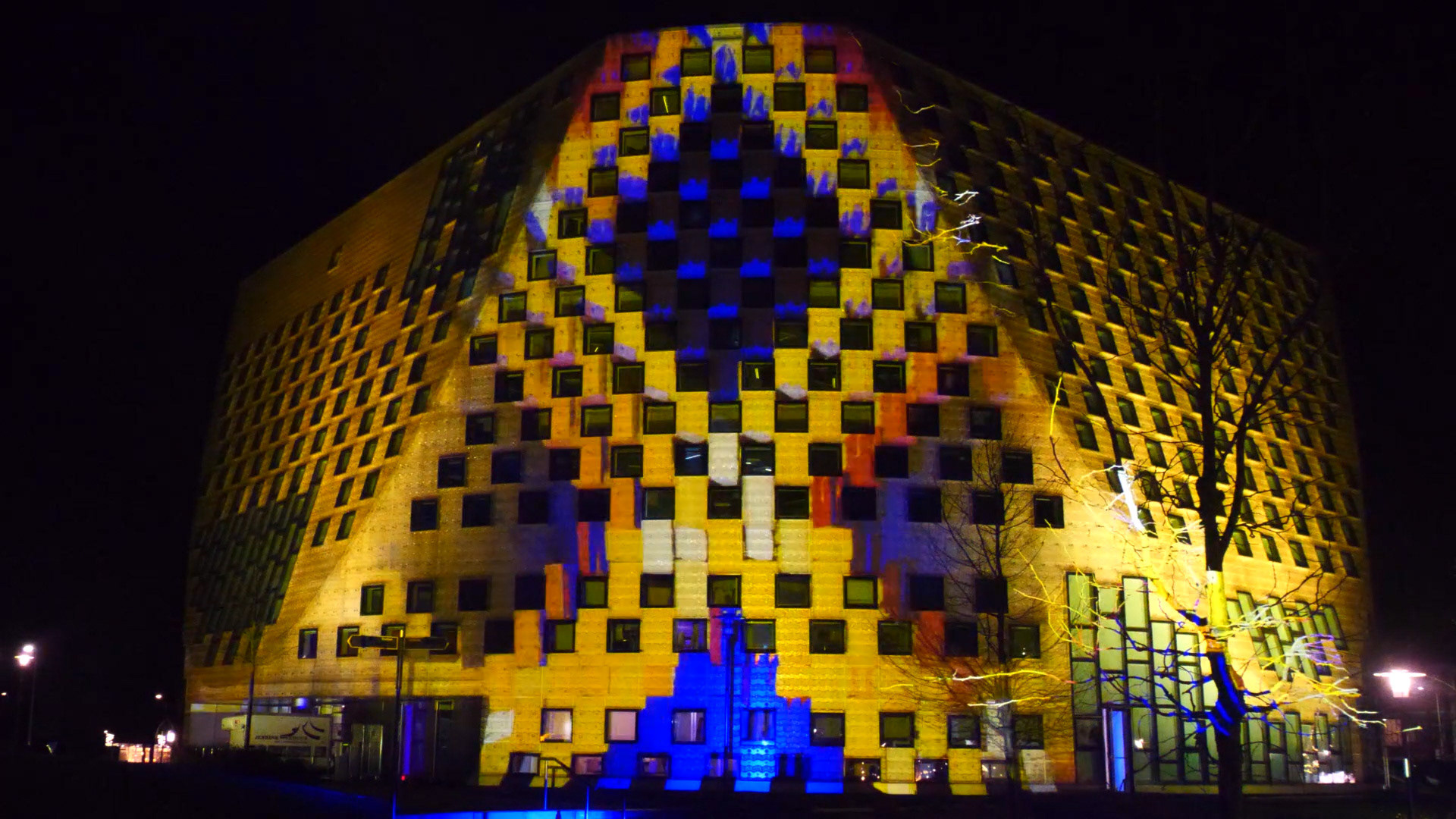 We have more than 15 years of experience working as VJs for various musical and business events. Do you want to make a performance (e.g. from a DJ, Musician, Producer, Dancer, Band or Singing Choir) or event stand out even more with an (audio) visual show? Use moving or interactive 'wallpaper' to spruce up a special location? We are ready to help. We take bookings and develop customised content. Get an impression of some of our VJ Shows.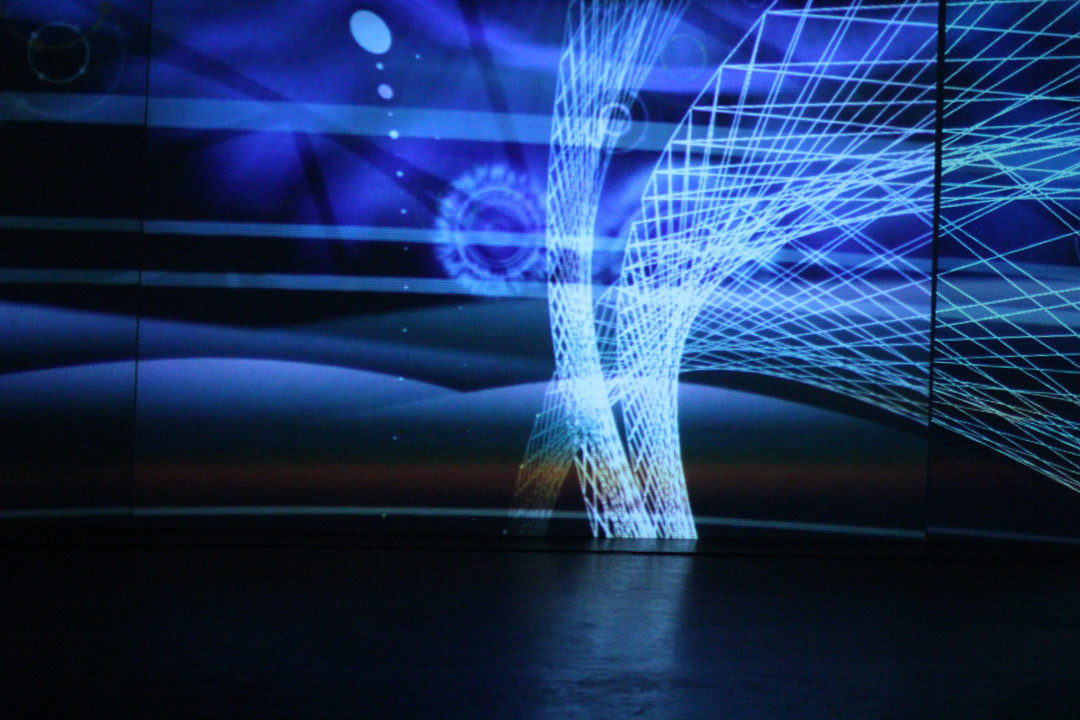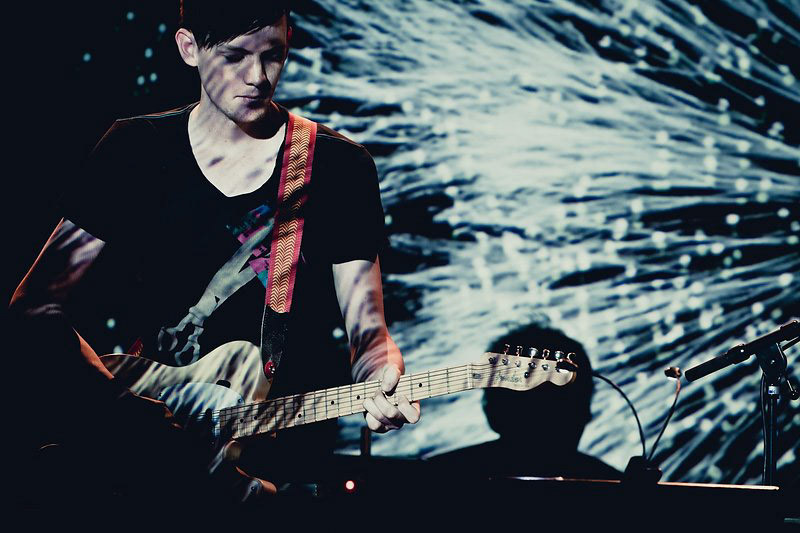 Design and implementation:
Want a specific presentation, show or opening to be brought to life with customised videos and animations? Want Music to be 'translated' into images with special effects, 3D or generative visuals? We have a wealth of experience in the field of Motion Graphics & Visual Effects. We are happy to work with you and, if desired, help think up the first few ideas. See how we work here.